Click Pics for Artist Bio
Authentic Native American Art.
Choose from traditional Native American art as well as more modern Native American themes, including American Indian jewelry, Dolls, Traditional and Contemporary pottery, traditional ceremonial pipes or peace pipes, Native American stone sculptures, American Indian Paintings & Drawings.

Native American Artworks is a cooperative gallery of Native American artists.

Shopping at Native American Artworks assures you of the best price because you deal directly with the individual artists. There is no middle man to increase the prices of the art and if you want background information about the art you can ask the source, the original artist.
---
Mailing List
Join our mailing list so we can inform you when new Native American artists join the gallery or of other special events.
---
Our Gallery Organization
Each artist updates and maintains their own website on the gallery and is responsible for their own content.
---
Visit our Sister Gallery

Welcome to Native American Artworks Gallery of American Indian Art
---
Here are some of
our award winners
Marsha Hedrick
1st Place Pottey Miniatures -- Heard Museum Indian Market -- March 2015
---
Gwen Coleman Lester
Heritage Award
Choctaw Indian Art Show 2012

Best of Division
Cherokee Art Market 2012
---
Keith Pearson
Honorable Mention Choctaw Nation Art Show 2011
---
Catherine Nagy Mowry
3rd place in Traditional Dolls Division
Eiteljorg Indian Market
---
Scott Roberts
2013 Red Earth Festival
First Place Contemporary Pottery
---
Theresa Renegar
!st place in Art Contest, jewelry catagory at Tuskahomma,
---
Judy Tafoya
Second Place - 87th Annual Santa Fe Indian Market- Santa Fe , NM
---

We would also like to invite you to join our MAILING LIST so we can krrp you informed of important news and when new Native American artists join the gallery.
Today's Featured Artist Is
Susan Shatreau-Janisky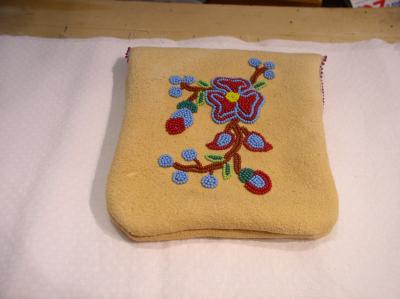 Specialties:
Wire Art Jewelry and Native Beadwork/Diverse Cultural Art

I am Metis of Algonquin/Mohawk/French Canadian ancestery, a registered member of the Aboriginal Metis Community of Maniwaki, Quebec, Canada.

I am honored to guide you through my pages of Speciality Jewelry & Metis Inspired Creations which consist of hand crafted sterling silver and 14k gold fill wire jewelry and custom order creations including beaded bracelets, medallions, belt buckles, medicine bags & other beaded bags.

My affiliations are: Director & Officer of the International Wire Jewelry Artists, Sonoran Art League, IACA (Indian Arts and Crafts Association)


Website:
Click to visit the artist's website